Introducing Troxus Dual Battery Electric Scooter
Curious about the new Troxus e-scooter? The Troxus Electric Scooter T1 Pro is coming, and it is a dual battery scooter that allows you to go further! Also, it is environmentally friendly.
Effortlessly travel around town and commute to work faster without fuss, fatigue, or sweat. With a push-button accelerator and built-in lights, you can ride a lightweight T1 Pro E-scooter smoothly over most urban roads and speed bumps.
Convenience
Troxus Electric scooter

 stands out with its portable dual battery. The first 36V dual battery scooter design with the battery hidden in the T handle is removable and portable. Connect the charging cable to charge the scooter directly. Remove the battery within one second, it can be charged in any location—

for example, your living room or office. Purchase an extra battery, put it in your bag or office, switch them over at any time to keep on riding.
The one-touch folding system makes this lightweight Troxus scooter easy to carry on public transportation or to store in the trunk of your car. The buckle design at the fold is scientific. It will not suddenly loosen during riding, there will be no shaking feeling, and there will be no shaking caused by folding numerous times.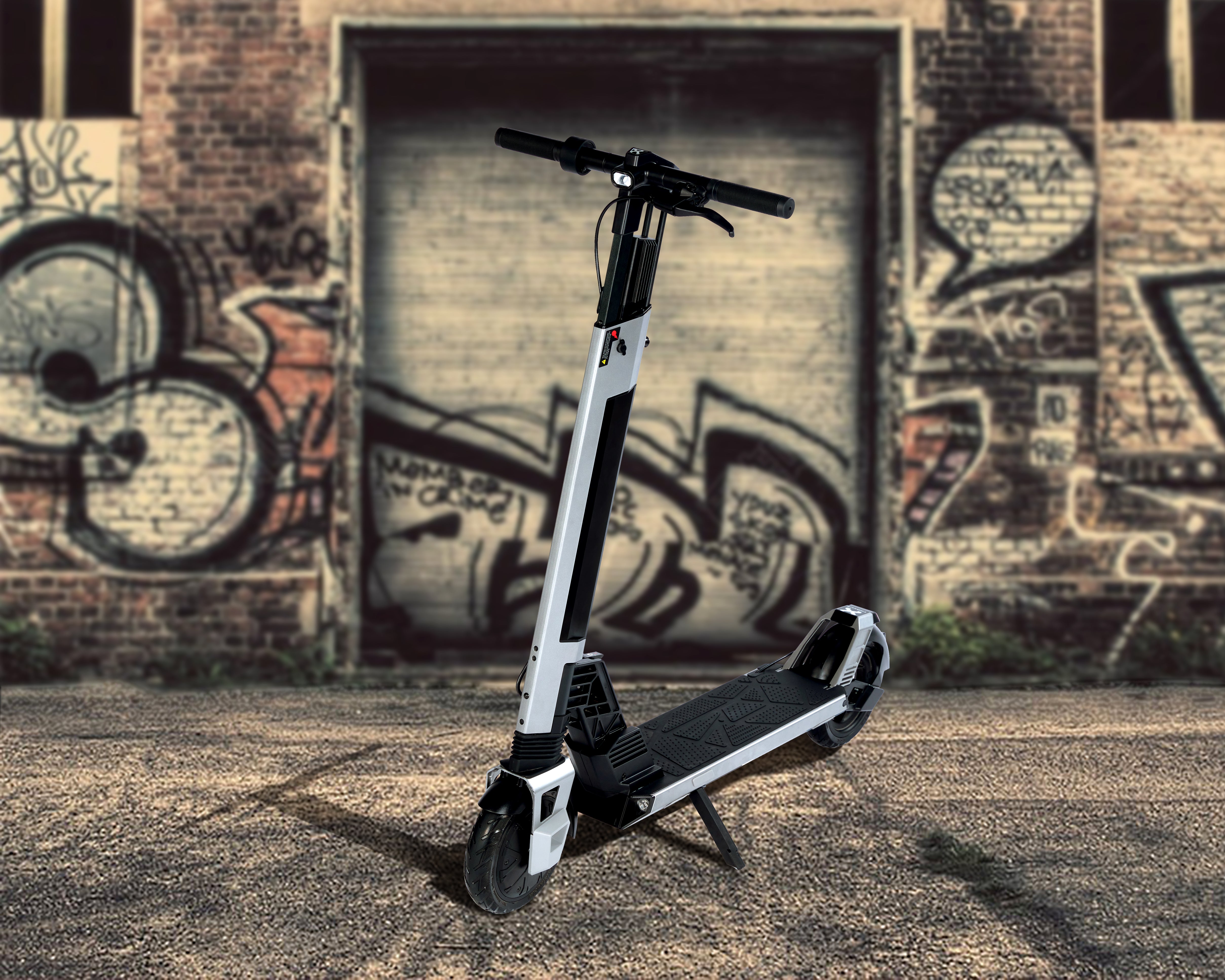 Efficiency
Troxus E-scooter T1 Pro is equipped with a 350W front motor that reduces the body gravity carried by the rear wheel, effectively reduces battery consumption, and improves endurance.
The Intuitive LED display shows you the battery life, distance, and speedometer. You can adjust a lot of things along the way, making it perfect for different trails. Double-click the power button to switch between ECO mode easily. The maximum speed is 25km/h.
Why should you buy an electric scooter?
Social distance: Nowadays, with the current pandemic. It's important to practice social distancing and avoid crowded buses and trains when you can. Also, riding a scooter, you'll save money by not paying for trains, buses, or expensive Ubers.
Flexible schedule: You can be on your own schedule instead of waiting or missing a bus or train. Your commute will be more consistent every day. Skipping traffic and riding in a bike path is a much more efficient way of traveling to work.
Healthy life: You'll also be outside getting fresh air instead of being hunched over on your phone. That means you'll get to work feeling more awake and refreshed.
Green life: Electric scooters can save plenty of greenhouse gas emissions compared to driving cars. Thus, although greenhouse gas emissions from electric scooters are not zero, they are still far lower compared to other means of transport like cars or motorbikes.
Last but not least, You can get $100 off for pre-order on Troxus Electric Scooter T1 Pro. Link here :(https://troxusmobility.com/products/troxus-electric-scooter-t1-pro )
We hope you can start your own journey with the Troxus T1 Pro.
Enjoy your ride and stay safe!
Troxus Team